Blog Commenting for Link Building
Link Building is one of the most effective strategies in the internet marketing campaign where more number of webmasters has been seeing towards resorting in finding the most effective strategy which would ensure their sites to achieve guaranteed results on the top search engines of the world. There have been plenty of free resources in the web world which help these webmasters conjure up effective strategies to achieve their desired results. This has been one of the most effectual ways in which one will be able to get their website optimized in way which would help them rank up in the search engine rankings. Building high-quality backlinks is one of the most effective strategies any webmaster can adopt where each hyperlink or anchor text will be able to convert visitors into long-term traffic.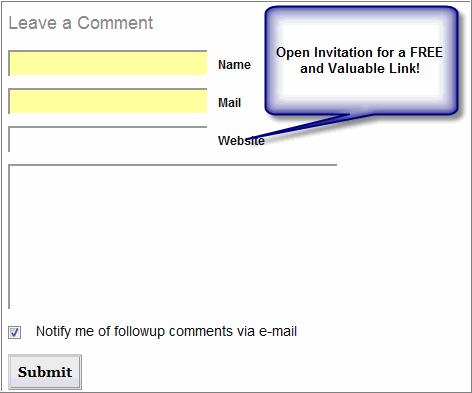 Building high quality backlinks can be a daunting task for many amateur webmasters who seek effective strategies in being able to develop optimized results in a professional manner. The best possible method which can be used for the development of backlinks would be by following a set pattern of blog commenting which would in turn add a link to be redirected to sites that are hosted on SEO Web Hosting Servers. Blog Commenting is an effective method to help develop backlinks to a website by adding a small resource of information posted by the guest. Webmasters at times contribute their expertise and knowledge towards the post on a blog which is in their websites niche. Doing so would enable them to post their comment and in turn get one backlink each for every post made. Other members and guests of the blog would be then able to see the comment made and reference their link with a diversion to the source, which is the webmasters site. Such a tactic is enforced by many site owners where they help build a valid and authentic visitor database.
While making blog comments it is vital to ensure that the blog comments which are being done should be in relevance of the topic in the post. Making statements which are off the topic of discussion are likely to be deleted where backlinks will not hold any value. Another factor to keep in mind is that all postings need to be done manually. Automated blog commenters are available in the market in plenty but are considered as blackhat techniques which are not accepted or accredited by SEO Web Hosting processes. Hence, it is necessary to ensure that all posts are made manually. While making any comments it is important to understand that the comment will be authenticated and checked for legitimacy by the administrator of the operating website. Therefore, webmasters should make sure that their comments which are made on sites hosted on SEO Web Hosting servers find the most effectual strategy which is genuine and legitimate in their commenting process. Once this can be ascertained and implemented, webmasters will begin to see impeccable changes in the progress of their websites with respect to their SERP's and Page Ranking.